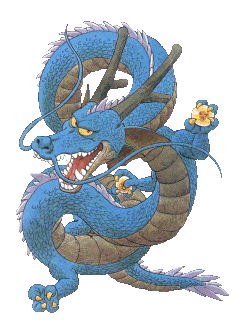 Ah, so you've gathered all the Dragon Balls, and have summoned Shenlong.. who will grant you access to Capsule Corporation Headquarters. As you can see, you can choose either the frames or the non-frames version.
Well, I've switched to another hosting provider, and have registered for my own domain name.. So we'll see how this new provider handles in a while.
In any case, please keed in mind that my virtual server is just like any other server, so there's bound to be emergency outages and maintenance times, causing momentary outages. If there is an outage, it shouldn't last much longer than a day, so you might want to try coming back later to see if it's back up.
-Dr. Briefs, April 15, 2000
If you despise frames, don't have enough screen space, or aren't using a frames-capable browser, this one's for you! If you should decide to change to the frames version, you can do that, too.
Basically the same except for the additional "Navagation Frame," which should make it easier for you to go through the site. Also note that an audio file will automatically load should you choose this path.
(1024 x 768 or higher resulotion recommended)